Full Day Kindergarten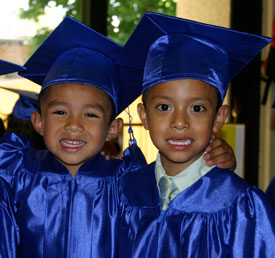 Full-day Kindergarten helps ensure that children in our community get a good start with a strong foundation. Recent research from the Ontario Institute for Studies in Education at the University of Toronto shows that children, parents and staff all benefit from full-day kindergarten.
Pre-literacy skills, pre-numeracy skills, social skills, fine and gross motor skills, language development and group learning skills are some of the focus areas of our full-day kindergarten.