Apple Schools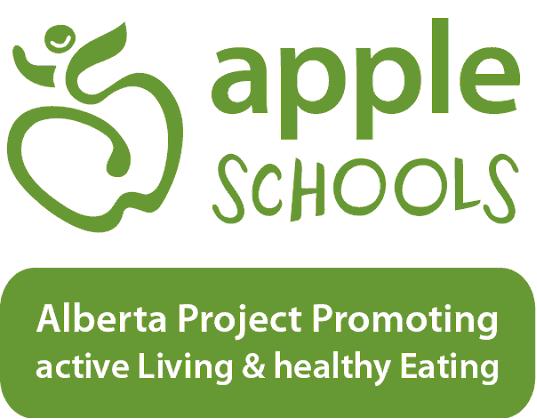 From the Apple Schools website:
The Alberta Project Promoting active Living and healthy Eating (APPLE Schools) is helping to define effective ways to create healthy school communities in Alberta.
The program motivates change and transforms school environments for improved learning and health. The goal of the project is a transformation into a healthy school community.
APPLE Schools Vision
Healthy active people thriving in healthy school communities.
APPLE Schools Mission
APPLE Schools will empower school communities to make the healthy choice the easy choice. Students' active living and healthy eating habits will be supported through sustainable changes to school, home and community environments.
Our Purpose:
1. To improve healthy living habits of students.
2. To increase knowledge about healthy living for parents, students, teachers and the school community.
3. To apply and sustain Comprehensive School Health in school communities.
4. To sustain capacity for healthy environments in school communities.
Currently, the APPLE Schools project is being implemented in over 40 schools across northern Alberta helping staff, students and families to "make the healthy choice the easy choice".